Thinking about the future can fill us with fear and apprehension if we are not prepared. It's true life happens, but if we want life to happen for us instead of to us we need to be as prepared for what the future holds. The Next Ministries Future Series is a series of webinar discussions on topics helping you prepare for your future. From topics such as financial planning, getting your student ready for college, and caring for an aging parent, we help you prepare for the life events that matter most to you. Sign up to join our email list and and to receive text messages on upcoming webinars that may be of interest to you.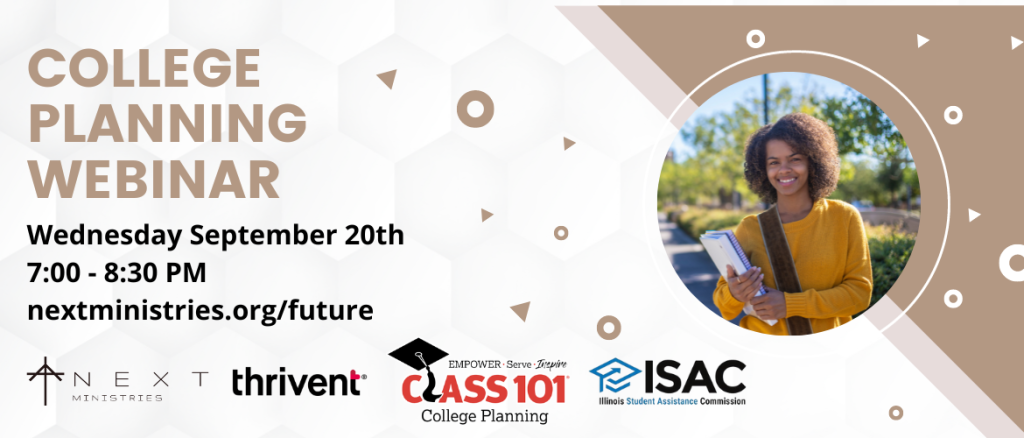 College Planning Webinar
Preparing for college is a family affair. The cost of college is astronomical. Students need help in choosing the school that is right for them and the one they can afford before the national "Decision Day." From applications, to scholarships, to college tours, to testing there is a lot to be prepared for. Get information you need to know from those that are helping guide and support families through the process. Join us for this College Planning Webinar as we are joined by experts from the Illinois Student Assistance Commission (ISAC), Thrivent, and Class 101. Learn what you need to know to prepare for what's next.