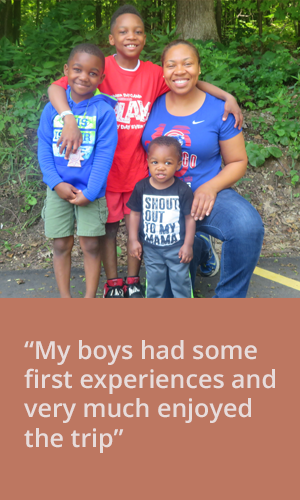 Your Donation
When life is challenging, you need to know someone cares. Be a part of GivingTuesday, the global generosity movement and celebrate acts of giving with Next Ministries. It is more important than it has ever been to let our communities know we care.
We were there to provide over 2,000 bags of groceries and help stock 3 food pantries when rioting and looting closed grocery stores on the south-east side of Chicago. We were there to relieve the stress of moms and dads with a weekend getaway of camping with their children when the violence of the city was on the rise. People can't see God if they can only see their challenges.
Church is not just about being a community but being a vital part of the community. Donate today to transform lives with Next Ministries – not just for Giving Tuesday on November 28, 2023, but every day. No amount is too little.
Your Donation of
$500 provides services to men and women seeking to change their lives and become contributing members of our community
$400 helps working families build a better life
$200 enables families to experience summer camp in a positive low-cost environment